Quick Links
Dayittya - Responsible Film Festival & Forum 2014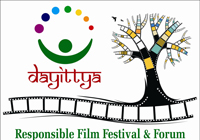 YOU & I FOUNDATION & Hooghly Chinsurah Municipality is pleased to announce that it is organizing "Dayittya" - Responsible Film Festival & Forum 2014, in collaboration with CMS VATAVARAN first of Its kind in the state, in Chinsurah. Chinsurah is one of the major town of administrative, commercial ,intellectual & cultural importance in the state of West Bengal. "Dayittya" - Responsible Film Festival & Forum 2014 is scheduled from 30th- 31st Aug 2014 (Saturday & Sunday). The theme of this festival is "Nature & Environment". The Objective of the festival is to build up awareness and approach towards nature & environment in a responsible manner amongst the society. The festival also thrives for a behavioural change among the stake holders of nature and thus create a forum among all the stakeholders for a sustainable management & development. The Festival & Forum also addresses the pertinent issues of natural & environmental degradation in the South Bengal Industrial Zone & River Bhagirathi Basin covering the adjoining Districts Of Burdwan to Howrah & Nadia to South 24 Parganas. YOU & I FOUNDATION invites delegates & Public from all walks of life. We invite dignitaries, scholars, policy makers, associations ,civil societies, film personalities & directors, journalists, media , academicians, social workers & activist, naturalists, corporate and industry representatives, institutions & students. Around 1000 delegates are expected to attend this film festival.


About the Partners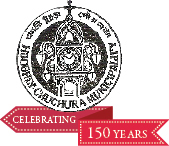 Hooghly Chinsurah Municipality
Hooghly Chinsurah Municipality is celebrating its 150th Year on this eve they are associated with us as the Venue Partner by offering 2 Halls cum auditorium of a capacity of 200 & 60 persons supported by projection system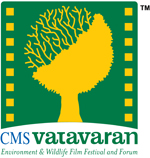 CMS VATAVARAN
CMS VATAVRAN is a Resource & Knowledge Partner. CMS VATAVARAN is an internationally renowned film festival of India on environment and wildlife issues. In Dayittya Responsible Film Festival and Forum 2014 around 35 films will be showcased. It will broadly cover the sub categories like: Water-Forest-Wildlife-Biodiversity & Natural Heritage, Survival/Livelihood, Pollution -Sanitation, Climate Change, Ganga & Water Bodies, Energy Crisis & Solutions.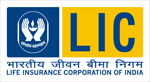 Life Insurance Corporation Of India (LIC)
The Life Insurance Corporation of India formed in the year 1956, has stood the test of time for over 55 years and is today an icon of trust and reliability. LIC has leveraged technology to the utmost by fully computerizing and networking all its offices. To bring service to the customers doorstep the Corporation offers a number of outlets for receiving information and making payments. The customer today has options from among the Customer Portal, Internet Payment gateways, ECS, ATMs of Corporation and Axis Band besides almost 26000 physical touch points.

LIC undertakes various CSR initiatives through its Golden Jubilee Foundation besides promoting social welfare through investments in infrastructure and social sectors like generation and transmission of power, housing, water supply and sewerage; and development of roads, bridges and road transport. The Corporation also provides life insurance protection to the rural and urban poor through its various social security schemes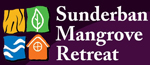 Sunderban Mangrove Retreat -Sunderbans West Bengal
Sunderban Mangrove Retreat -Sunderbans West Bengal is located in Jamespore village of Satjalia island, beside Pichkahli river is run by the local community offering decent facility. The retreat Offers 22 rooms & Cottages with attached Toilet and in house dining facilities.
General Information
Approach 100 Kms From Kolkata to Godhkhali and then By Boat to Satjalia Island
Travel Time from Kolkata City center 4 Hrs
Best time To Travel Oct- April.
Weather : Oct- March
Sunny .Avg Temp Ranging From 15 Degree Celsius - 30 Degree Celsius. Rainfall Occasional . Calm winds
Between : April-Sep
Sunny, Hot and Humid Avg Temp Ranging From 25 Degree Celsius - 35 Degree Celsius. Rainfall-Frequent Sometimes Heavy and continuous.
http://www.sunderbanmangrove.com/
https://www.facebook.com/SunderbanmangroveRetreat


Who we are?
YOU & I FOUNDATION Hooghly is a registered not for profit civil society founded on July 2005. It envisages reciprocal partnership & participatory policy frames for environment conservation & sustainable development. We are presently working in West Bengal on the issues like: Conservation of Environment & Biodiversity; Community Awareness for Sustainable Agriculture; Sustainable Livelihood through community Tourism project in Sunderbans; Awareness of Renewable Energy; Access to Sanitation & Drinking Water; Community Awareness of Health & Hygiene; Community Awareness for Conservation & Promotion of Natural & Intangible Heritage.
Venue: Chinsurah Municipality Complex
Click here to download the screening schedule

Address
Dayittya Responsible Film Festival & Forum
You & I Foundation
D N Dutta/ Anubrata Mukherjee
M: 91 90513 95833/ 7059808396/ 93110 07374 | E: youandifoundation@gmail.com