Quick Links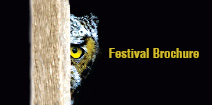 CMS PSA Young Environment Journalist Awards 2014
CMS PSA YOUNG ENVIRONMENTAL JOURNALIST AWARD (PRINT & ELECTRONIC)

Initiated in the year 2007 by CMS Environment, the awards are for excellence in environmental journalism. It is presented to an individual who has done exemplary investigative and inspired reporting on environmental issues in the country. These biennial awards are a countrywide recognition of two journalists (21-35 years of age) who have made a significant contribution in either the print or electronic media to an understanding of the nation's environmental problems.

The winners of the previous awards include Bahar Dutt (CNN-IBN) and Amarjyoti Borah (Freelancer) in 2007 | Aarti Dhar (The Hindu) and Pierre Fitter (NEWSX) in 2009 | Soma Basu (The Statesman, Kolkata) and Manu C Kumar (Manorama News, Mumbai) in 2011.

CMS VATAVARAN and Panos South Asia (PSA) had joined hands for the second time in inviting entries for the PSA CMS Young Environmental Journalists Awards. This year total 23 entries from different parts of India were received.

Two journalists were chosen for the CMS PANOS Young environment Journalist Award 2014. The awards were presented during the Inaugural Ceremony of CMS VATAVARAN 2014 on Jan 30, 2014 at IGNCA Lawns, New Delhi.
Print Media Category Winner: Chandan Shantaram Haygunde
"The award was given "for his insightful coverage on the environmental impacts of development activities in an ecologically-sensitive protected area".

Electronic Media Category Winner: Juhi Chaudhary
The award was given "for her insightful coverage on the conflicts over forest land and wildlife due to development projects".

The awards comprised of a trophy, citation and award money of Rs 25,000/- each.