Hon'ble Speakers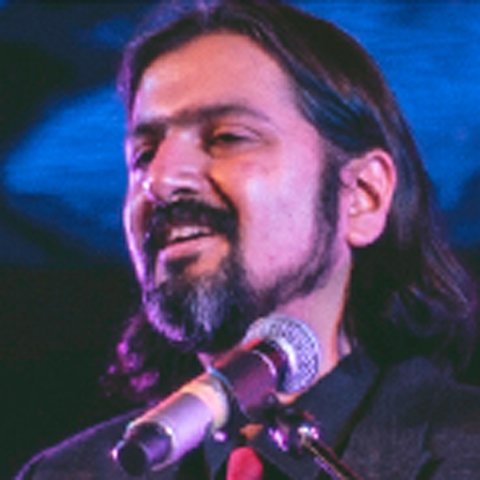 Ricky Kej
Grammy® Winning Musician/ US Billboard #1/Environmentalist
Grammy® Award Winner, US Billboard #1 artist, UNESCO "Ambassador for Kindness" and UNICEF 'Celebrity Supporter' Ricky Kej is an internationally renowned Indian Music Composer, Environmentalist and Professor. Ricky has dedicated his life and Music to creating awareness on the environment, and positive social impact. He has performed at prestigious venues in over 25 countries, including at the United Nations Headquarters in New York and Geneva. Ricky Kej composed and produced his album 'SHANTI SAMSARA', which was launched by Indian Prime Minister Narendra Modi and French President Francois Hollande in the presence of World Leaders at the United Nations COP21 Climate Change Conference in Paris. For Shanti Samsara, Ricky collaborated with over 500 musicians from over 40 countries, all coming. His past repertoire of work includes 16 studio albums released internationally, over 3500 commercials and 4 feature films, including the natural history documentary 'Wild Karnataka' narrated by Sir David Attenborough. Ricky also scored music for the opening ceremony of the Cricket World Cup 2011, held in Dhaka-Bangladesh. During his musical career, Ricky Kej has associated and collaborated with artists such as Ladysmith Black Mambazo, Peter Gabriel, Stewart Copeland (The Police), Peter Yarrow (Peter, Paul & Mary), Soweto Gospel Choir, Philip Lawrence (Bruno Mars), Roger Waters, Amitabh Bachchcan, Shankar Mahadevan, Rick Allen (Def Leppard), Patti Austin, Vishwa Mohan Bhatt, etc. Ricky has been awarded the United Nations "Global Humanitarian Artist" award. Among other awards to his credit, he has also won Producer of the year at the South African Music Awards, Album of the year at the Zone Music Awards (New Orleans, USA), Global Indian Music Award and Mirchi Music Awards (India), and Centre for Conscious Creativity's 'FutureVision' Award (Los Angeles, USA). Ricky is also conferred with the title "Youth Icon of India". 'Real Leaders', a Signatory to the United Nations has recently named Ricky Kej as one of the 100 Real Leaders who 'Inspire the Future'. The House of Commons, Parliament of Canada has awarded Ricky for his "Outstanding Musical and Humanitarian Achievement". A chapter on Ricky's life and musical journey is taught in the 7th grade English textbooks in India. Ricky Kej is also a professor at the prestigious National Institute of advanced Studies (at the Indian Institute ofScience) and an Ambassador to Earth Day Network.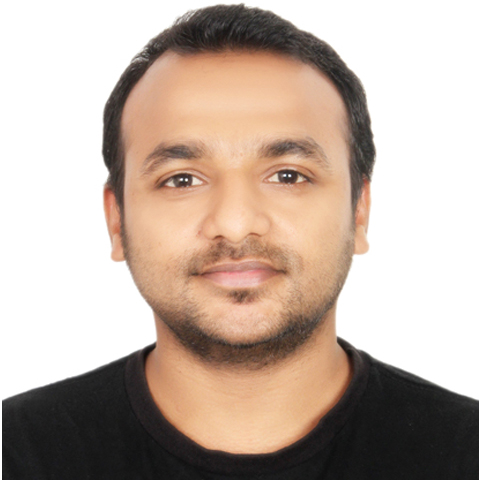 DINESH S. YADAV
DIRECTOR
Hailing from a pilgrimage, Maheshwar, in Madhya Pradesh, Dinesh S Yadav, more than a film director is an 'evocateur'. Before taking up film editing from The Film & Television Institute of India, Pune, he did his masters in Television Direction & Graduation in Film & Television Production from EMRC, Indore. But long before he started his formal education in filmmaking, he came onto the floor with a couple of music & animation videos, theatre & short films like 'Aashaad' and 'Umas' winning him awards at various national and international film festivals. Turtle is his debutant feature film where he has very soulfully and skilfully interweaved the subject in a story and braided macabre images in the desert with the echoing sounds of the chants into the moustache of the Alghoza. Turtle became the first Rajasthani-language film to win a National Award.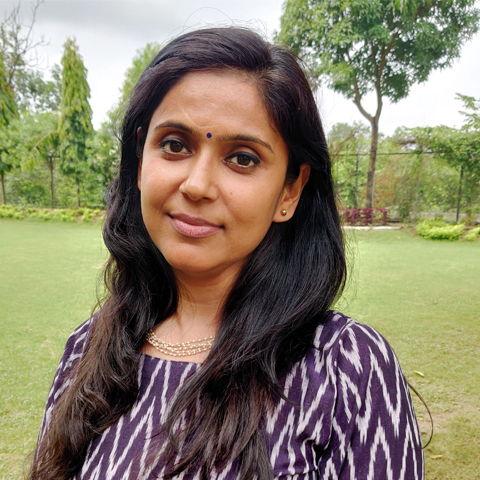 Neha Raghav
Senior Manager, Environment Education
has been associated with WWF-India, country's leading conservation organization since 2015. She has been instrumental in developing various environment education programmes that aim at building a generation of environmentally conscious citizens and empower the teachers across the country to embed the concept of sustainability into the school system. A passionate environment educator and a practitioner of sustainable practices, she believes that every teacher must be an environment educator and the whole school school be aligned towards building a sustainable future. Her career is anchored upon 19 years of extensive experience in teaching, curriculum development, setting up and administration of schools and capacity building. Her expertise in merging pedagogical knowledge with an understanding of classroom dynamics and deep domain insight has culminated into many success stories.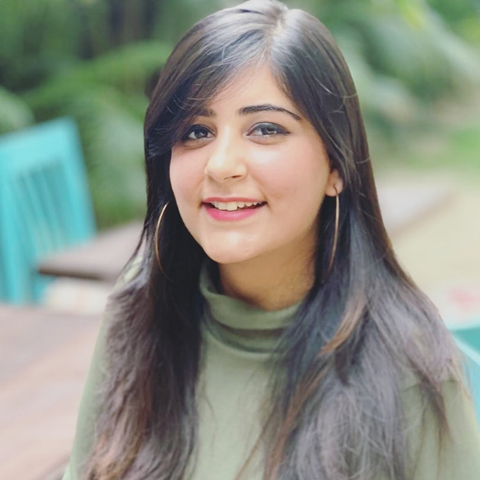 Mansi Monga
Senior Programme Officer
Environment Education Division at WWF-India working for an International Wildlife quiz -Wild Wisdom Quiz & A Digital Portal for environment education -One Planet Academy primarily looking at their outreach and partnerships as well as student and teacher trainer. Earlier a consultant for Outreach and partnerships for One Planet Academy. She is a Graduate in Tourism and Hospitality from IGNOU & ITC Ltd. and with 3 years of work experience with the hospitality industry. She's a Nature enthusiast, environment educator and tree admirer.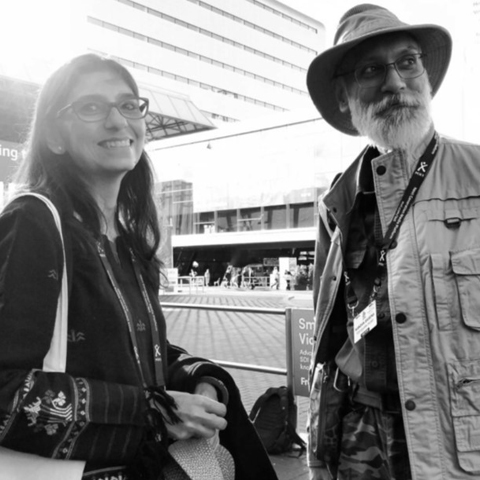 Nandan Saxena & Kavita Bahl
Independent film-makers
Nandan Saxena & Kavita Bahl are independent film-makers and media trainers par excellence.
Their wisdom is wide ranging – with degrees in World Literature and Journalism.
With over two decades of impactful filmmaking – their oeuvre is an example of journalistic integrity and how it can be leveraged to foreground the struggles of people, ecology, development and human rights.
They have thrice been honoured with the National Film Award for their films-
Cotton for my shroud: Best Investigative Film (NFA-2011),
Candles in the wind: Special mention (NFA-2013);
I cannot give you my Forest: Best Film on Environment (NFA-2014).
As media-trainers, they offer workshops to initiate inquisitive minds into Filmmaking and Photography.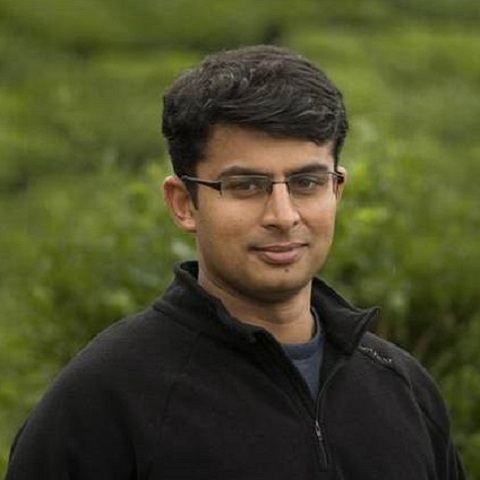 Kalyan Varma
Environment Filmmaker Photographer and Conservationist
Kalyan Varma is a Emmy nominated environment filmmaker photographer and conservationist.For more than a decade he has been making landmark documentaries for BBC Natural history unit National Geographic Wild and other international broadcasters. Kalyan is the founder of slow-journalism project Peepli where he has been documenting the ongoing conflict between elephants and people in India. He also runs Nature InFocus one of the largest wildlife festivals in Asia. Kalyan believes art is a powerful agent of change it makes us curious and curiosity leads to engagement and conversation which in turn may lead to action..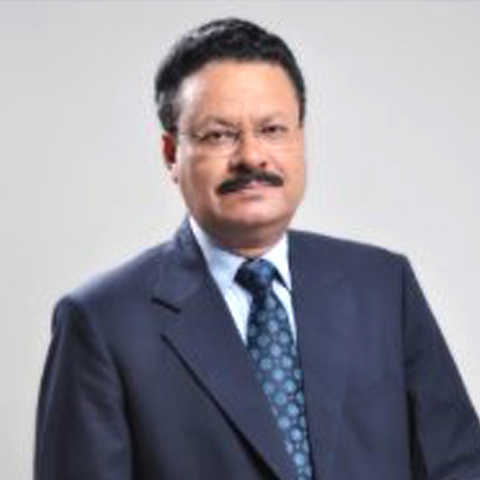 Anoop Khajuria
Filmmaker
A national award winner filmmaker, Anoop Khajuria is a television Producer with over 29 years' experience in Production, Programming and strong on-air presence. Anoop has managed numerous tv shows from innovative initial concepts through development to final production.