Technical Advisory Member 2017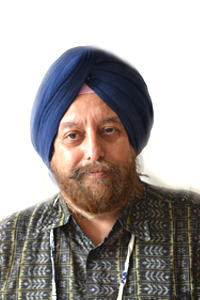 Prabhjot Sodhi
He is working as a Country Program Manager for the Global Environment Facility (GEF) United Nations Development Program (UNDP) Small Grants Programme (SGP). He has previously worked as a Sr. Programme Director at the Centre for Environment Education (CEE) in India for 14 years.
As project manager managing a poverty focussed, participatory and gender focussed project in the tribal regions of Western India for Department for International Development (DFID), United Kingdom, and Government of India (GOI) as KRIBHCO – Western India Rain fed Farming Project. He has a total experience of more than 35 years.
He has also Received Noteworthy Accolades:
-6 September 2012, invited by The George Washington University, Washington DC, USA and was honoured with the Talented Conservator Award in recognition to the contributions in the field of biodiversity conservation and livelihoods.
–7th June 1998 by the Government of United Kingdom, the `Most Excellent Order of the Member of British Empire' i.e. (MBE).  This has been for the services rendered by him for the well-being, and sustainable development practices of the tribal' s in India, and maintaining the interests of the Indian and British Governments.
He has published works in international and national journals, etc. and has widely travelled across nations and facilitated numerous studies, meetings, negotiations, workshops and conferences.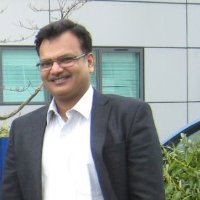 Arun Kansal, PhD
Professor and Head, Department of Regional Water Studies TERI University, New Delhi
Prof. Arun Kansal is the Dean (Research and Relationships) and Head of Department of Regional Water Studies at TERI University, India and a visiting Professor in 'Natural Science' at University of Derby, UK. He received his PhD in Environmental Engineering from Indian Institute of Technology, Delhi after completing his M.Tech and B.Tech degree in Civil Engineering. He has over 20 years of research/consultancy/teaching experience in the areas of water resource management, waste management with a focus on resource recovery and recycling, urban environment, and energy- environment – climate linkages. He is a recipient of Best Teacher Award from GGS Indraprastha University, India; Best Research Paper Award from Indian Water Works Association, and has received the Roll of Honor by TERI. In his academic career. Prof. Kansal has been a visiting Professor (ICCR Chair Professor, MEA, GoI) to Freie University, Berlin, Germany during 2010-11, an Honorary Senior Research Fellow at the University of Birmingham, UK (2011-14), Visiting Professor at the University of Derby in Natural Sciences (2015-2018) and Key Technology Partner Visiting Fellow at the University of Technology Sydney (UTS), Australia. He also served as a Lead Author for IPCC 5th Assessment Report WGIII.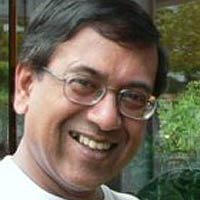 Joydeep Gupta- Director, Third Pole & India Climate Dialogue
Director of The Third Pole and India Climate Dialogue run jointly by china dialogue and the Internews Earth Journalism Network, Joydeep Gupta writes, commissions and edits articles on climate change, biodiversity, pollution and sustainable development. He also trains environmental journalists and used to teach science and development journalism at the Mass Communications Research Centre, Jamia Millia Islamia University, New Delhi. He has a Masters' degree in Environmental Economics and Environmental Management from the University of York (UK). He has reported earlier for Indo-Asian News Service, The Statesman, The Sunday Observer and Sunday Mail. Joydeep has been in India's Project Tiger governing council and was a co-author of its first National Biodiversity Strategy and Action Plan. He is the Vice President of the Forum of Environmental Journalists in India. Joydeep has edited books for university students on biodiversity loss and biodiversity conservation and for school students on environmental studies. He has also co-authored studies on green technology transfer for UNCTAD and on water pollution from steel factories for the Confederation of Indian Industry.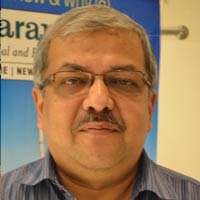 Mr Saibal Chatterjee – Independent Film Critic and Writer
Saibal Chatterjee is an independent film critic and author based in New Delhi. His weekly film reviews appear on www.ndtvmovies.com. He contributes columns and reportage to The Tribune (Chandigarh), The Gulf Today (Sharjah) and Civil Society magazine.
He has worked on the staff of The Telegraph (Kolkata), The Times of India (Delhi) and Outlook newsweekly, among other publications, since the mid-1980s. He writes on Indian and world cinema. He has been covering the Cannes and Toronto film festivals for well over a decade.
He has scripted award-winning documentaries films, including Harvest of Grief, a probe into the lives of victims of Punjab's agrarian crisis, and Dil Ki Basti Mein, a journey into the cultural and social universe of Old Delhi. He has authored a book on the life and work of poet-lyricist-filmmaker Gulzar and edited Encyclopaedia Britannica's 'Encyclopaedia of Hindi Cinema'.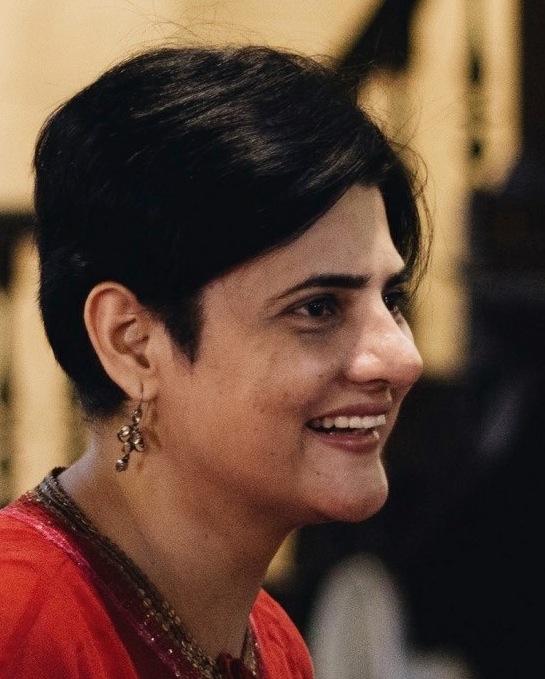 Supriya Singh – Doctoral Candidate, Delhi University
Supriya Singh, has over 13 years of work experience on resource management and conflicts (mainly land and water); research and advocacy; national and local policy initiatives affecting resource use and governance; community resource management and agricultural systems. Increasingly her work is to integrate these issues with the climate change debate and scenario in India. Currently her work focus is towards finding solutions to questions like "How can we harness the potential of villages/institutions/cities as complex adaptive systems for common good under a climate change scenario? And what institutions might help catalyze meaningful change towards resilient community structures?"
She has been with IYCN in formal and informal positions since its inception in 2009 and was heading it from 2013 until recently. She has conceptualised and implemented various projects on sustainability, has held several training sessions and was responsible for outreach and coordination within IYCN. She is an avid traveller and passionate environmentalist.
She has completed her Masters in Sociology from the Delhi School of Economics and MPhil is currently nearing the end of her PhD on political ecology of groundwater in the NCR.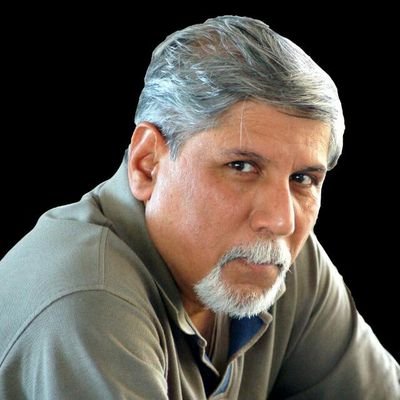 Abhilash Khandekar, Journalist
Abhilash Khandekar, an eminent journalist of the country, began his career as a sports journalist with Free Press Journal in Indore in early 1980s. Born in Mumbai, he studied in Indore and Pune and likes to be called a Madhya Pradeshi. With an MA in Political Science and M.Com, Khandekar has 30 years of experience in English, Hindi and Marathi journalism. He has worked with, among others, The Hindustan Times, and Daily News Analysis (DNA). Currently, he is working as Consulting Editor with FPJ Mumbai. He was Editor of Hindi Dainik Bhaskar in Bhopal in from 2006-2011. He has successfully launched seven Marathi editions of the Dainik Bhaskar Group. He was the editorial head of Maharashtra's Dainik Divya Marathi, first launched in 2011 from Aurangabad. Khandekar has travelled far and wide in India and abroad and has interests ranging from sports to wildlife to classical music. He has co-authored a pictorial book Birds of Sirpur, Indore and one on vultures of Panna. He also hosts a weekly environment programme 'Astitva' on the LSTV. He has also written a political biography of MP Chief Minister Shivraj Singh Chauhan (2013). Khandekar worked as the National Political Editor of Dainik Bhaskar group from 2014-17 in New Delhi.