Nomination Jury – 9th CMS VATAVARAN Film Festival & Forum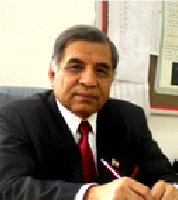 Col. Ranbir K. Dargan
Prof & Advisor, Amity School of Communication, Amity University
Col RK Dargan started his career with the Indian Army in 1965.After over 32 years in the Army, in 1997, he joined the Indian Institute of Mass Communication (IIMC) as visiting Professor and Officer on Special Duty. During his tenure in IIMC, he led benchmarking projects that developed and achieved new initiatives.Prof (Col) Dargan is on the panel of trainers for BBC World Service Trust along with other international trainers and has organized training for senior government officers of central and state governments at numerous locations in India and abroad.In 2005, he joined Amity School of Communication and promoted as Director in2006. Prof Dargan has travelled extensively all over the world and has a great interest in sports. He is also a national level Golfer.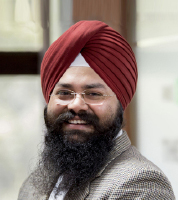 Jarnail Singh
India Director, Programs, India, Executive management team, The Climate Group
With a wide range of development experience, including strategic roles in promotion of renewable energy, energy access, biodiversity conservation, corporate leadership platforms and organizational development, Mr. Singh leads The Climate Group's India portfolio of programs and initiatives.
In his previous roles at The Energy and Resources Institute (TERI) and Winrock International India, he has managed national programs on clean energy, contributing to the development of strategic partnerships, fundraising and project financing in various capacities. He has a significant track record of working in partnership with NGOs, governments and financial institutions across India and South Asia. Jarnail holds an MA in Sustainable International Development from the Heller School (Brandeis University) and a Masters in Environmental Studies from TERI University.
Jarnail uses photo journalism as an agent of change and presents development stories through his photo journal. He also voluntarily provides strategic advice to the governing board of an organization that provides public health services to people around the Ranthambhore Tiger Reserve (Rajasthan).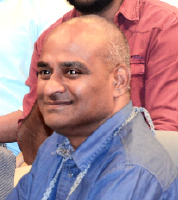 Professor R. Baskar, FGS (Ind)
Department of Environmental Sciences and Engineering, Guru Jambheshwar University of Science and Technology, Hisar
R. Baskar is the Deputy Council Member in India for IGEO (International Geoscience Education Organization). He has been professing for the seamless integration of geology and microbiology and has been one of the pioneering Indian workers in the field of cave geomicrobiology. His work has resulted in the significant advancement of fundamental knowledge about mineral-microbe interactions. He is an examiner/expert for universities/public service commission and reviewer of many national/International funding agencies/Journals. He is actively involved in public engagement with high level of outreach activities. He was elected Member of the Sectional Committee of the section of Earth System Sciences (102nd and 105th Session of the Indian Science Congress). Currently is the PAMC member of the program entitled "Climate Change"- Ministry of Earth Sciences, Government of India.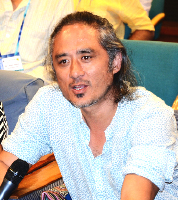 Pema WangchukDorjee
Consulting Editor, Summit Times, an English daily published from Gangtok – Sikkim
After graduating from DAV College, Chandigarh, MrDorjee started working with Himal, Himalayan Magazine (now Himal South Asia) and an English bi-monthly published in Kathmandu, Nepal. He began his career in journalism in Sikkim in 1994 with Sikkim Observer and Himalayan Guardian, sister weeklies published from Gangtok. He Started 'Weekend Review',an English weekly from Gangtok in 1999. In 2002, he launched another English weekly, 'Sikkim NOW!' from Sikkim which was converted into a daily in 2004. He then joined Summit Times in August 2017 as Consulting Editor. Along the way, he also co-authored Khangchendzonga: Sacred Summit, a book which puts together the various stories – from the religious and cultural to the climbing and the myth about Kangchenjunga, the highest mountain of India.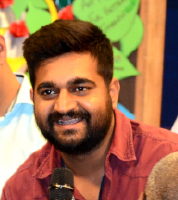 Ankit Alok Srivastava
Cinematographer and Teaching Assistant Amity School of Communication, Amity University Uttar Pradesh, Noida
Ankit Alok Srivastava has worked as a Director for the documentary 'Development of Innovative Mobile based AV Tool for Polio and Routine Vaccines' for UNICEF, a demonstrative project-cum-documentary 'AgriVoltic', for Farmers and Agro Industry, 'Kala Utsav' Project for Ministry of Human Resource and Development. He has undertaken the project of 24 volunteer training film under Commonwealth Training Video for the Commonwealth Games Organizing Committee, as an Assistant Director and editor; films on Hepatitis A and liver donation and Hepatitis B, for the Institute of Liver and Biliary Sciences, Amity University Uttar Pradesh, as a cinematographer and editor; documentary 'Khaliyan' on agricultural project setup in Madhya Pradesh, as a cinematographer. He directs and edits multitudes of in-house projects, documentaries and videos, for Amity University Uttar Pradesh.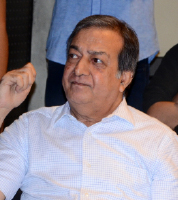 Anil Arora
Former Senior Project Coordinator, Gef-UNDP Small Grants Programme
Anil Arora worked as a Programme Officer from the United Nations Development Programme and retired in 2011 after putting in 22 years of service.His works were mainly associated with the implementation of Climate Change projects. He enjoyed looking after the Global Environment Facility-UNDP supported programme. He was mainly associated with the Energy & Environment Unit of UNDP, and especially the project monitoring relating to global environment. He has monitored and implemented many national, regional and global level projects of UNDP, in close collaboration with Central and State Governments. He also worked with large industrial houses and multi-national companies before joining UNDP. He has successfully been part of projects relating to power generation from different types of wastes.After retiring from UNDP in 2011, he worked full-time for about 6 years with the GEF-UNDP supported Small Grants Program to translate his knowledge and experience to the communities.
He has interacted with the media at various forums on behalf of UNDP's projects under his charge. He is a strong supporter of sustainable environmental practices that result into reduction in greenhouse gases emission that helps improving the climate change.
Siddhartha Das
Program Leader, India Sanitation Coalition
Siddhartha has hands-on experience in project management which includes experience in designing, developing and planning WASH, Education, HIV/AIDS and Public Health programmes. He has rich experience of working with government partners, strategic planning, business development, and complex country programs.
Presently, he is leading the India Sanitation Coalition Secretariat which is based in FICCI. His work entails leading a multi-disciplinary team, strategic planning, high level advocacy and collaborating with key stakeholders. Siddhartha has previously worked with Water Aid where he was leading the policy aspects on Rural WASH. He has worked for Fresh Water Action Network South Asia (FANSA) as the Regional Coordinator for South Asia providing policy and advocacy inputs, UNICEF providing leadership support at the national level for the implementation of the Link Workers Scheme across the UNICEF supported districts.
Siddhartha has played a key role in planning and preparation for South Asian Conference for Sanitation (SACOSAN V & VI) in close coordination with Government of India and other key players within the South Asian region. He was a Steering Committee member of End Water Poverty (EWP) which is the world's largest global campaign on Sanitation. He was also part of the Working group inputting into the Swachh Bharat Mission guidelines.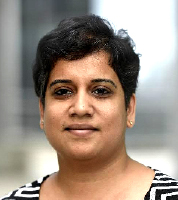 Snehal Fernandes
Senior assistant editor at Hindustan Times, Mumbai
A journalist with 14 years of experience in reporting environmental issues, science and technology. She was awarded 'The Press Club Award for Excellence in Journalism' (Political category) for reports on Goa mining scam in 2012. She has extensively written about the proposed 10,000 mega-watt Jaitapur Nuclear Power Plant and the opposition faced by the project. Prior to HT, she worked with India Express and covered education and transport sector.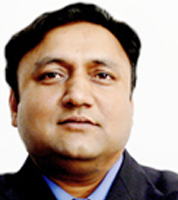 Dr. Aman Vats
Associate Professor, Amity School of Communication, Amity University Uttar Pradesh, Noida
Dr. Aman is an associate professor in Amity School of Communication, Noida. He obtained doctorate from Department of Communication Studies, University of Pune in Communication Studies. He has done MPhil and MA in Journalism and Mass Communication from Madurai Kamraj University. Dr. Aman started his career as an editor in 1995, later joined National Film Development Corporation working for DD Metro. He was a part of the One World Transmission on the Millennial New Year's Eve.
He has made over 450 Hours of Broadcast Television software over the years working in different capacities in the Direction, Production and Editing Team. Currently, Dr. Aman spends time training future broadcasters and concentrates on guiding research including scholars pursuing Doctoral research at Amity School of Communication.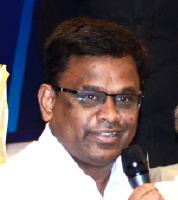 Dr. Gopinath Rajamanikam IFS
Deputy Conservator of Forest, Dept. of Forest and Wildlife.
Mr Gopinath graduated from Madras Veterinary in Veterinary Science and Animal Husbandry. After that, he did post-graduation in Veterinary Extension Education from Indian Veterinary Research Institute. Later he cleared Indian Forest Service examination and became an IFS Probationer. He also obtained several degrees like PhD in Ethnoveterinary Medicine from IIT Delhi, M S in Forestry from Forest Research Institute (FRI) etc. Currently he is working as Deputy Conservator of Forest in Dept of Forest and Wildlife.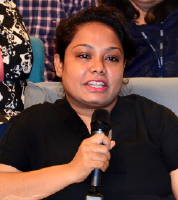 Saba Khan
Communication Associate, UNDP
Saba works as the Communication Associate with the Ganga Project at UNDP. As a Communication Associate,she works extensively on the field with people, where she cover stories of change, the impacts that the project has been able to make through its interventions in the field of sanitation, livelihood and capacity building.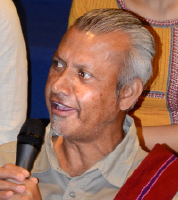 Sanat K Chakraborty
Editor, Grassroots Options, Meghalaya
Sanat K Chakraborty is an independent journalist and researcher based in Shillong. For the last 25 years, he has reported the affairs of the northeastern regions of India, for the regional and national newspapers, including a decade's stint with The Pioneer. During this period, he co-founded 'Grassroots Options,' region's first magazine on people, environment and development. Apart from journalism, he, as independent consultant, contributed to several research documents like –Impact of logging ban in the West Khasi hills in Meghalaya, Debating Shifting Cultivation for International Center for Integrated Mountain Development. He co-authored an illustrated trans-boundary river atlas, 'Rivers Beyond Borders', published by IUCN (2015), and 'Mines to Market', a study on political economy of coal mining in the Garo Hills, Meghalaya, commissioned by Action-Aid India.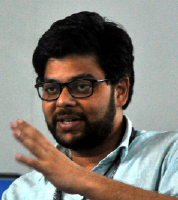 Rajdeep Roy
Assistant Professor, Amity School of Communication, Amity University Uttar Pradesh, Noida.
Rajdeep Roy did his Ph. D. in Film Studies from La Trobe University, Melbourne, Australia. He completed his M. Phil. in Cultural Studies from Centre for Studies in Social Sciences, Calcutta and M.A. in Film Studies from Jadavpur University, Calcutta. He has over 4 years of experience in teaching and research in India and Australia. Mr Roy is the recipient of 3 international fellowships and a national fellowship. He has recently published essays on Indian cinema with Routledge (London) and Sage (UK). He has been part of several film festivals, film archives and installations. Apart from academics, he is a freelancer with publishing as well as film production houses.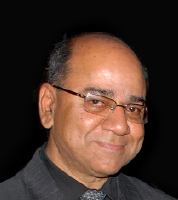 Retired Panjab University Chandigarh Professor Dr Arun Deep Ahluwalia, F.G.S.,
Professor of Eminence (Honorary), School of Biological and Environmental Sciences, Shoolini University, Solan, Himachal Pradesh (http://shooliniuniversity.com/faculty/prof-arun-d-ahluwalia)
POPULAR SPEAKER & OUTREACH ACTIVIST FOR SOCIETAL MINDSET CHANGE TOWARDS ENVIRONMENT, EARTH SCIENCES, DISASTER MANAGEMENT ISSUES
Formerly:
Member USA National Committee UNO Project IYPE (International Year of Planet Earth 2007-2009), Member International OPC of http://yearofplanetearth.org/, Member National committee carbon sequestration PAMC of DST, Govt of India, Chairman National Chapter International Association of Geodetics.
Environment Outreach Incharge, Panjab University;
CHAIRMAN & HEAD & Professor, Geology Dept; Director, Centre of Advanced Studies in Geology; PanjabUniversity,Chandigarh,India;
Geologist, Geological Survey of India; Visiting Scholar Geological Institute, ETH, Zurich Switzerland & Geology Dept,University of Cincinnati, Ohio,USA; Guest speaker at leading universities of Europe, USA, Australia, India and various Indian schools, colleges, Science City, Rotary & Lions Club, NGOs etc; Columnist in leading English,Hindi and Punjabi Dailies; Invited expert in various DST Govt of India INSPIRE Science Internship camps for bright plus 1 & plus 2 students across the country.
Expert commentator on Environmental and Earthsciences issues on leading Indian TV Channels of English. Hindi and Punjabi, Radio BBC, TV Australia ABC, German ZDF etc; Field experience across environment and geological sciences in India, Pakistan, Nepal, Tunisia, Russia, Kazakhstan, UK, Germany, Switzerland, Italy, Norway, Sweden,USA. Author of high impact research papers on Himalayas in Europe, USA & India, Member various GSI & Panjab University national & international expeditions from 1977 to 2009 to Higher Himalayas Himachal &Ladakh; Co author of a popular coffee table book on Himalayan Landscapes with Om Narain Bhargava and Sanjay Kumbkarni. The book published in 2010 has been rated as an outstanding piece of outreach literature on Himalayan Earth & Environmental Sciences by Professor Alex Webb, Louisiana University, USA .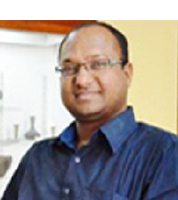 Pulkit Jain
Assistant Professor, Amity School of Communication, Amity University Uttar Pradesh, Noida.
Pulkit Jain has more than 4 years of teaching experience in film making and advertising. He conducts regular Film making and film awareness workshops for summer school students. He has also made few films for Amity University. Currently he is working as an Assistant Professor teaching film making and film appreciation courses to UG and PG students in Amity School of Communication, Noida.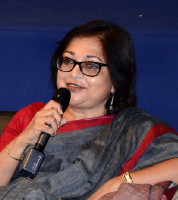 Malini Mehan
PGT Social Sciences & Environment Coordinator, The Shri Ram School, Moulsari, Gurgaon
With a Master's degree in Social Science and a specialization from the American Museum of Natural History, MsMalini has been an educationist for the past 25 years. She has been teaching Social Sciences to senior school students across the country.She also served as a lecturer at a Teachers Training College with a short stint in the publishing industry. In the span of these years she has always been involved in creating awareness on environmental issues among the student community. Currently, she is teaching Geography in ISC & ICSE classes in Shri Ram School, Moulsari. As the environment coordinator of the school she has initiated and implemented several programmes. MsMalini have been actively engaged in afforestation programmes, cleanliness drives, fund raising for wildlife conservation along with several other initiatives.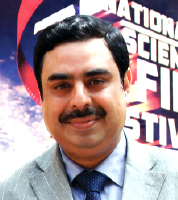 Nimish Kapoor
Head of Science Films' Division and Principal Scientist (E) in VigyanPrasar, Department of Science & Technology, Government of India
Nimish is a science communicator and television programmer. Nimish is involved in promoting science film culture in the country through science film festivals. He has been associated as festival director with National Science Film Festivals and India International Science Film Festivals, flagship programmes of VigyanPrasar / Ministry of Science & Technology, Govt. of India.
Earlier to VigyanPrasar, Nimish has worked as principal researcher and reporter for Zee TV's highly appreciated TV show of early 2000 – Zee Dastak and DD's India's Most Wanted and as producer with ETV-Ramoji Film City, Hyderabad. He has produced and directed approx. 1000 hours' quality television software of different genera for ETV. He has anchored more than 100 programmes and written many fiction and non-fiction scripts for VividhBharati, Discovery Channel, Doordarshan and All India Radio. Nimish is associated as an expert with various news channels and is also a member of decision making bodies of PrasarBharati, MHRD and various institutions. He has won several state and national awards for television programming and popular science writing.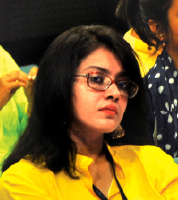 Ankhi Mukherjee
Assistant Professor, Amity School of Communication, Amity University Uttar Pradesh, Noida
Ankhi has done her Ph.D. from Department of Film Studies, The English and Foreign Languages University, Hyderabad and M.A in Film Studies from Jadavpur University. She has submitted her Ph.D thesis titled "Contemporary Latin American Cinema: Locating the Transition from the National to the Transnational".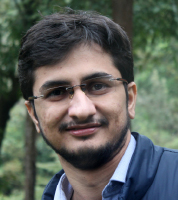 Sunil Dahiya,
Campaigner, Climate and Energy, Greenpeace India
Mr. Sunil Dahiya is an environmentalist with keen interest in understanding the nexus between Energy, Environment, Human health and Climate change. He has been associated with Greenpeace India since 2012 where he works on Environment and Forest related issues with Climate and Energy. He has been working on environmental issues and for protection of environment and forest for more than 10 year starting from 2007. He has worked extensively on Coal mining, forest rights and livelihood issues in the central Indian region of Singrauli, Madhya Pradesh. Currently he is leading the air pollution Campaign at Greenpeace India which aims towards achieving breathable air quality levels across the country and reach the dream of "Clean Air Nation". He graduated at Delhi University in B.Sc. Applied Life Sciences (Environmental Sciences) followed by Master's degree in M.Sc. (Environmental Studies) from TERI University, New Delhi.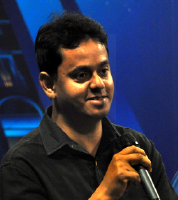 Amaresh Kumar Singh
Amity School of Communication, Amity University Uttar Pradesh, Noida.
Amaresh Kumar Singh is working as a cinematographer in Amity school of communication in Amity University. Currently, he is working on a project named Development of Innovative Mobile based Av tool for Polio Routine Vaccines for UNICEF. He has worked onseveral documentaries on wildlife and social issues like Water pollution, Man Animal conflict, Sea water level increasing etc. as a cinematographer. Two of his films PRISTINE WATERS and SHRINKING SHORES have been also screened at VATAVARAN Film Festival. He has made films for government bodies like KALA UTSAV for MHRD Ministry and another on Earthquake for MoES as a cinematographer.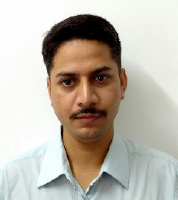 Aditya Petwal
Coordinator, Leaders for Nature (L4N) in India, IUCN, Delhi
For past 10 years he has been progressively working on 'natural resource management', 'sustainable agriculture' and 'renewable energy' related programs. Aditya has also been associated with different national and international agencies, like Tata Group, Mission for Vision, UN Global Compact and JPAL South Asia.
Aditya holds 'M.B.A. in Rural Development' and 'M. Phil in Natural Resource Mgt'. He is also a Fulbright Fellow of year 2010 in environment field and still supports Fulbright India program reviewing and recommending the Fulbright applications in environment field. In his current assignment, at IUCN, Aditya is developing business and biodiversity program by designing training and capacity development modules and on ground ecological responsible solutions.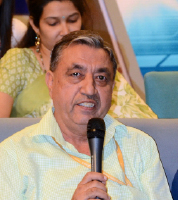 Surinder Kumar Juneja
Scientist D (Ground Water Professional) Group A, Central Ground Water Board, Ministry of Water Resources, River Development & Ganga Rejuvenation
He Joined as Assistant Hydrogeologist in 1986 at Raipur and served upto 1999. From 1999 to 2007, he served at Dharamshala. From the year 2007 to 2011 served as Officer Incharge at Srinagar. His Major works includes hydrogeological surveys, selection of sites for construction of tube wells. At present, he is posted at New Delhi since April 2011 and looking after Water Conservation and artificial recharge to ground water. Every year, he organizes National Essay Competition& National Painting Competition on Water Conservation & Pollution where approximately 15 lakhs student takes part every year. The competition is held in 3 stages i.e. School, State & National level.
He has presented various papers at International and National Ground Water Conferences.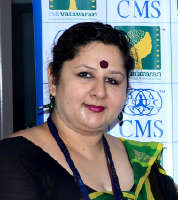 Gauri Chakraborty
Joint Acting Head, Amity School of Communication, Amity University Uttar Pradesh, Noida.
Gauri Chakraborty is an alumnus from F.T.I.I, Pune and has been a part of the Audio-Video Industry since 1995. With the distinction of being awarded 'Dada SahebPhalke' Memorial Student Award along with a scholarship at F.T.I.I, she began her career as an Anchor & Presenter in 1994 with the first youth bulletin on DD metro. Some of the prestigious institutions that she has been associated with are Zee Network, TMG Channel, BBC WST, DD Metro.
Gauri was the Associate Producer for the film 'Sheep Thief', made in 1997 which won many international acclaim including the Cine-foundation award at Cannes Film Festival that year. She is also a trainer and is involved with training of students in Filmmaking, Anchoring & Photography. She is also a 'Kathak' trained by world renowned maestro, Guru JitendraMaharaj.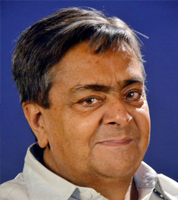 B BNagpal
Journalist, prominent media and film columnist and Consulting Editor
In his profession of 48 years, Mr B. B. Nagpal has acquired a reputation as a news journalist and film critic of eminence.Joining the profession in July 1969 in the national news agency United News of India, MrNagpal gradually rose to become Chief of Bureau in-charge of the political, economic and general reporting in the agency in 2003 till he retired in November 2005 after a service of more than 36 years. During his tenure in UNI, he introduced cultural reporting in news agencies. Since the early seventies, MrNagpal has been writing on Indian and international cinema. He has the credit of having reported every International Film Festival of India held since 1976 till 2013, and also every National Film Awards function.
After retirement, he was founder Chief Editor of the Lok Sabha TV channel, and is now the Consulting Editor of indiatelevision.com.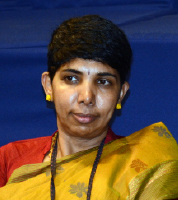 Dr. Binitha Pushpakaran
Assistant Director, Wildlife Crime Control Bureau
Dr. Binitha Pushpakaran had her schooling in various Kendriya Vidyalaya's across the country and her graduation in Science and Education was from Jiwaji University, Gwalior. Her love for wildlife made her an ardent trekker, researcher and photographer. She pursued her post graduation in Botany from Annamalai University, Tamil Nadu inspite of joining the Central Excise and Customs department under the Ministry of Finance. She did her doctoral studies on the seasonally waterlogged grasslands of Mudumalai Tiger Reserve, Tamil nadu which are categorized as wetlands. Her work was innovative as it incorporated mapping of the wetlands using GIS technology apart from the floristic study of the vegetation. She has attended and presented her work and papers in various national and international conferences and seminar. She is presently on deputation to the Wildlife Crime Control Bureau to pursue her passion in wildlife.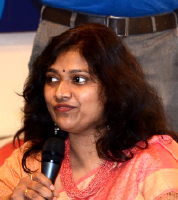 Dr. Tanu Jindal
Professor, Amity School of Communication, Amity University Uttar Pradesh, Noida.
Tanu Jindal is awarded as Scientist of the Year in 2015 by National Environmental Science Academy (NESA).She did herPh.D in Ecotoxicology from Department of Zoology, Delhi University. Tanu lead a number of scientific projects of Department of Science and Technology (DST) including Mobile Phone and Tower exposure measurement, Analysis of Surface and Groundwater pollution etc. She acquired the new Investigator Award presentation at prestigious "American Chemical Society". She also holds six patents on environment friendly techniques and products including simple and cost effective water testing kit. She won theEnvironmentalist of the Year Award in 2014.
Student Jury Members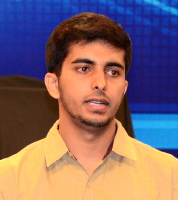 Anurag Kawatra
Anurag is a highly motivated and hardworking individual who is experienced in the field of editing and is extremely passionate about filmmaking. Being a film student and an amateur filmmaker he has a great understanding of cinema. He has directed and edited a few short films like Elude (2017), Step Out (2016), Wait (2016) – an Audio Story, Right (2015) andChild Rights- a Thought in Time (2013).He was a part of the media team for several prestigious events like CMS Vatavaran 2016, Kala Utsav 2016 and Kala Utsav 2015organized by Ministry of Human Resource and Development, The Partition Museum Project, Indywood Film Carnival 2016, Watt d'Or-4all of Switzerland Embassy, Inbush Era World Summit 2017.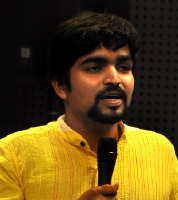 Kabir Agarwal
Kabir has an outlook towards films which is different from the emerging trends of filmmaking in India today. Being a nature enthusiast himself, he believes that conserving the environment is the need of the hour for our country, before things get out of hand and climate change becomes the commanding factor for all our lives. His filmography includes Tucch Kala (2015) – Direction and Music,ZimmedarKaun? (2016) – Direction and Music, Neighbours (2016) – Assistant Art Director, Amaranthine (2016-17) – male protagonist, A King's Gambit (2017) – Direction and Music, Jaani (2017) – male supporting role. He has won "Best Documentary – Student Section" at the Indian World Film Fetival'17 held in Hyderabad and am currently working on another documentary that deals with the big issue of stubble burning in Haryana and Uttar Pradesh.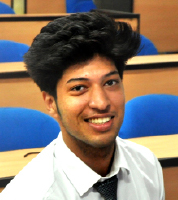 Kartikye Gupta
Kartikye is very passionate about film making and has keen interest in music direction. He is very hard working and has great sense of music and cinema. He has worked in the Media team for Kala Utsav 2016 (organized by MHRD). He has also worked as an assistant director for a documentary film on digital literacy. He has won a talent hunt competition held at Ramoji Film City Hyderabad for Music Direction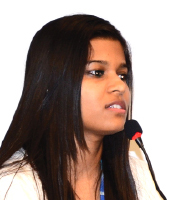 Nimisha Verma
A sincere, hard-working, disciplined, creative and experimental person who loves to think, write and design in her free time, constantly learning something new each day.Nimisha is a part of The Partition Museum Project and has worked for Yasmin Kidwai for her company, Spring Box filmsPvt., anchored Yuv-Vani Program for All India Radio, anchored at the 2nd Edition of Indywood Film Carnival held at Ramoji Film City, Hyderabad, hosted LIVE shows for All India Radio's Indraprastha andRajdhani Channel. She has made a documentary on Digital Literacy- "My dream of a digital India" and a corporate film (for Computer Shiksha, an NGO)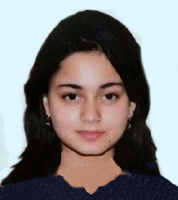 Sweekriti Chand
A fun loving person who brings out her creativity in many spheres. Being avoracious reader she had written her first book the Chaos and the calm in her first year of collegewhich is now available on Amazon. Sweekriti has also worked with CNN IBN and appeared in their prime time show on Eve teasing.She not only writes her own scripts which are on various topics like condition of women in India in the 1960's including topics of marital rape and impotency, prostitution but also acts and produces them.She also sang for the Beijing Olympics in 2008. Recorder with AnushkaManchanda and the Sheryl crow crew. She is an excellent debater and upholds for the rights of women and aims towards creating a wider cinema experience for India than just Bollywood. She is a trained indojazz and freestyle dancer who worked with ShiamakDavar's institute for12years and has given more than 70 stage performances.Currently Sweekriti is going to Study film making for Prague Film school.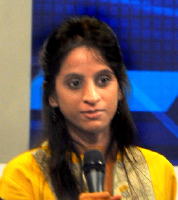 Manvi Jain
Manvi is a budding cinematographer and has worked as an assistant director and DOP on a documentary film ZimmedarKaun? (2016) and another short film Tucch Kala (2015).ZimmedarKaun? (2016) went on to win Best Documentary Student Section at Indian World Film Festival 2017 held in Hyderabad.She believes, environmental conservation is like an umbrella that defines anything we do to protect our planet and conserve its natural resources so that every living thing can have improved quality of life.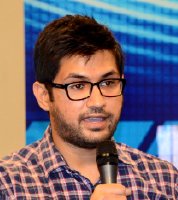 Aditya Deswal
A creative person with a never-ending passion for storytelling and film-making.
Aditya has co-directed for India's first fully crowdsourced feature film- India in a day (2016), directed by Richie Mehta. He is also an enthusiastic photographer and loves to click pictures particularly in the genres of urban exploration, still life and nature photography. He has written script and has researched for a documentary film on polio vaccination and immunization submitted to UNICEF by Center for Communication and Change India.